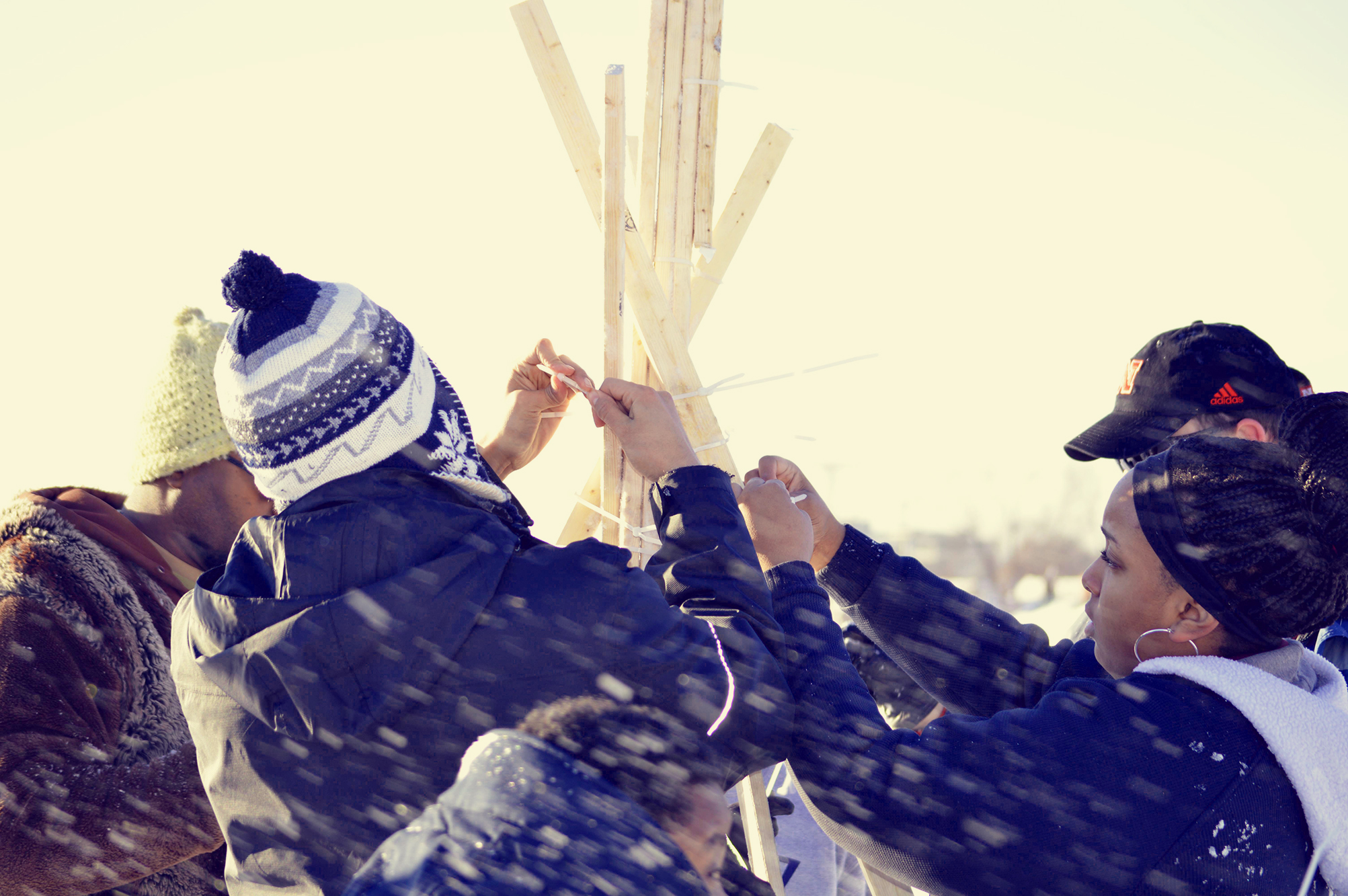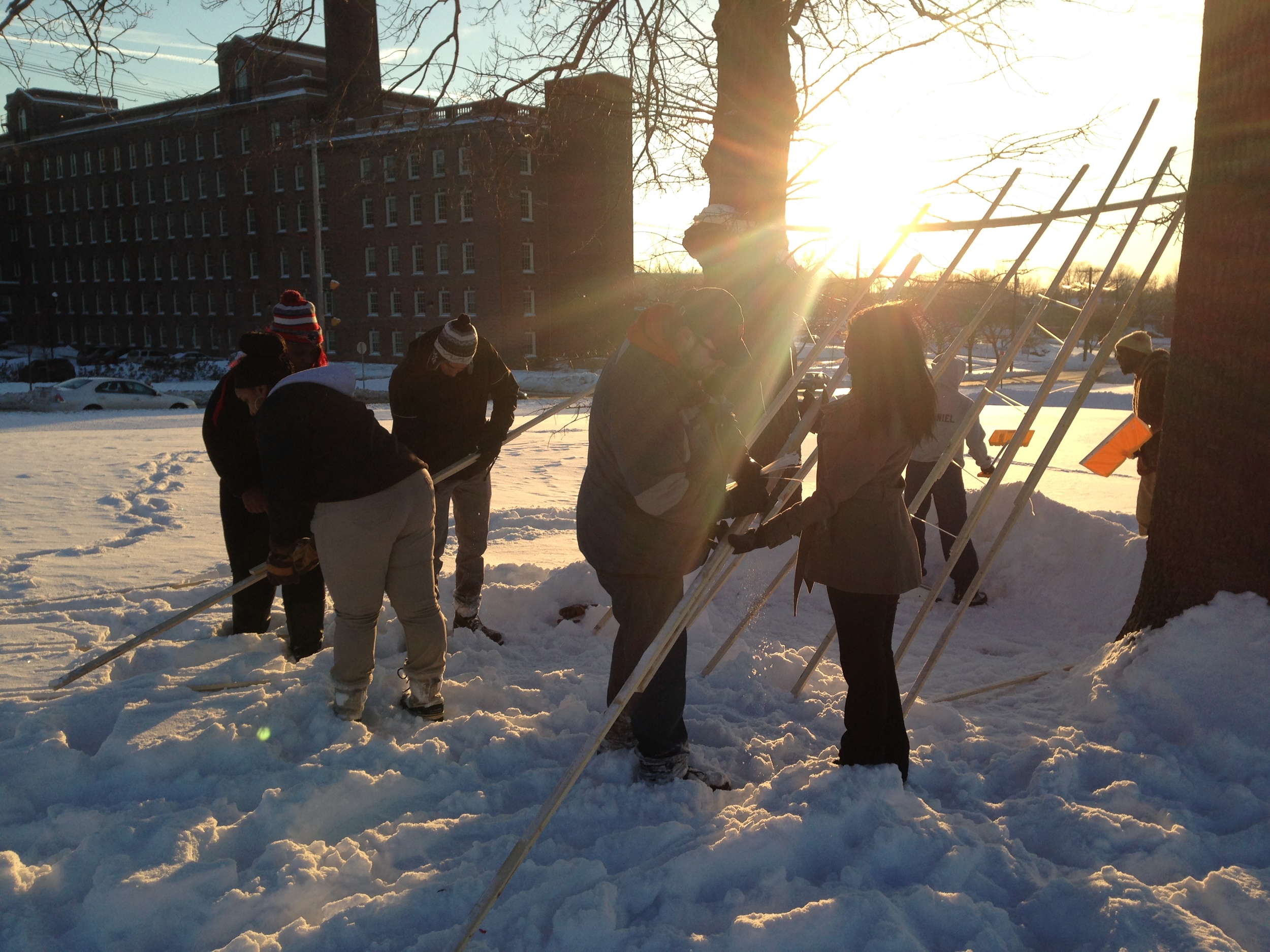 Anyone who has attended a few public meetings knows that middle and high school students rarely attend. When community planning and design projects solicit public input, why isn't this age demographic more involved? Is it because they don't want a voice in the decision making process? Or is it because they aren't given an invitation and opportunity to make real change in their communities?
In January 2015, several Design Diversity members teamed up to launch a youth design/build program to train Cleveland students as neighborhood change agents.
Making Our Own Space (MOOS) is a collaborative effort to empower young Clevelanders with the skills to creatively transform their neighborhood public spaces. Through hands-on outdoor workshops, students design and construct environments and playscapes that are appealing and usable to a broad cross-section of the community.
The workshops are alternately led by Design Diversity members Arlene Watson, Erick Rodriguez, Terry Schwarz, and David Jurca. The project team also includes Philadelphia-based designer Alex Gilliam, founder of Public Workshop and Tiny WPA.
Alex developed successful models for youth engagement throughout the country, emphasizing physical activity and on-site prototypes. MOOS employs these principles of rapid and direct action, which have the benefits of drawing attention from nearby residents and demonstrating the value of empowering youth to transform their own communities.